Come and join us on Latin Dance Extravaganza:            Fort Regent in St. Helier, Jersey !!!
Latin Dance Extravaganza – Jersey. 19. July – 21.July 2014 in Jersey Island, UK.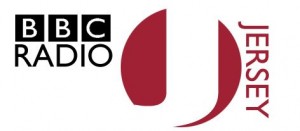 We will be participate at this great Latin Dance Extravaganza with Ola & James – Festival in Jersey Island, UK.
——————————————————————————————————————————————————
Be part of Latin Dance Extravaganza in  Jersey Island !

The festival brings you the top artists !!!
A vibrant evening of dance – exploring the diverse and fiery dances of Latin America led by Ola and James, as well as solo and ensemble performances from around the world from salsa to tango and capoeiro.
As well as dancing, the evening will be hosted by Ola and James Jordan and includes an honest and candid question… & answer session where you can ask them anything at all.
Watch out for further details on how two lucky people could dance with them on stage!
Tickets: £25-£45
Available now from Fort Regent Box Office
T 01534 449827
W www.gov.je/events
Buy 10 tickets get 1 free ONLY! (from the box office)
So hurry up and make your reservations now! Booking: CLICK HERE
We look forward to seeing you at Latin Dance Extravaganza and exited to share our experiences. So join us for what is sure to be a great Festival, full of fun. Don't miss out! Spread the word and we look forward to seeing you there.  🙂 xxx