Are you getting ready for Competition?
With over 15 years of experience in dance competitions, we focus on pre-competition preparations for students willing to take their dancing to the next level. If you'd like a new inspiration in your dancing then taking part in a competition is another way of improving your skills! We organize private lessons to focus on:
choreography polishing,
technique,
performance,
and stage presentation.
 Our training offers tailored approach based on the individuals' skills, previous experience and the individuals' expectations.
 We are very proud of our students who became UK Salsa Champions in amateur category in 2011!!!
If you'd like to take on this challenge, do not hesitate and contact us!.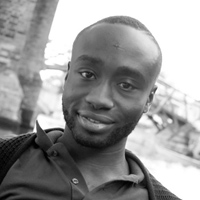 Marosh: funny, technical, lovely hair Kristina: Looks, grace, style ... not enough space/adjectives to describe her on this page. I first came across these guys in the first performance team that I joined in the UK. They were established standout performers in the group, and from the beginning I could see that they share a great connection. Their observations, technical input and sincere encouragement were a great help in my dance development, and in their individual way, they both improved me as a dancer, and gave me an appreciation of how different forms of dance can be harnessed into a greater, powerful whole. As they can't say it themselves without appearing big-headed, I'll have to say it for them: Their varied dance background and foundation, technical knowledge and love of dancing make them one of most aesthetically pleasing and enjoyable dance couples to watch, and learn from, and I know a number of people whom they have encouraged and developed to become very proficient dancers. I admire and love these guys not just for their ability and creativity, but also for their personalities, humility and attitude; that entire package doesn't come together often enough in a talented dance couple.

Joseph K. Ansah - our friend from Diablo Dance Company
---
No one can prepare social salsa dancer to become rising star champion and to be 2nd in British salsa championship (amateur level) with only 5 weeks preparation. You are the best...

ömer Jakup - Dancer who we prepared for Competition