4 Week BACHATA COURSE?
Learn how to dance Bachata with Marosh & Kristina. While learning exciting dance moves, you will get a good understanding of the different rhythms, footwork, partnering and heart pumping styling. This course is ideal for beginners as for Intermediate levels dancers.No experience? No problem! Come and join the fun and you will be on the dance floor with confidence sooner than you could imagine.
4 Week BACHATA COURSE
Date: Sundays: 11th, 18th & 25th OCTOBER and 1st NOVEMBER 2015,
Time: 6-7 pm
Cost: £25 (Advance bookings recommended)
Venue: LOUDWATER SALSA CLUB, Queensmead Road, Loudwater HP10 9TZ
Details:
4 week Bachata Course designed by us to make you learn quickly focusing on principle and core techniques of timing, leading, following, musicality, shines and styling. To find out more about Bachata as dance, origin, styles etc.
More Detail about tickets: find here to discuss your requirements.
OurStudents said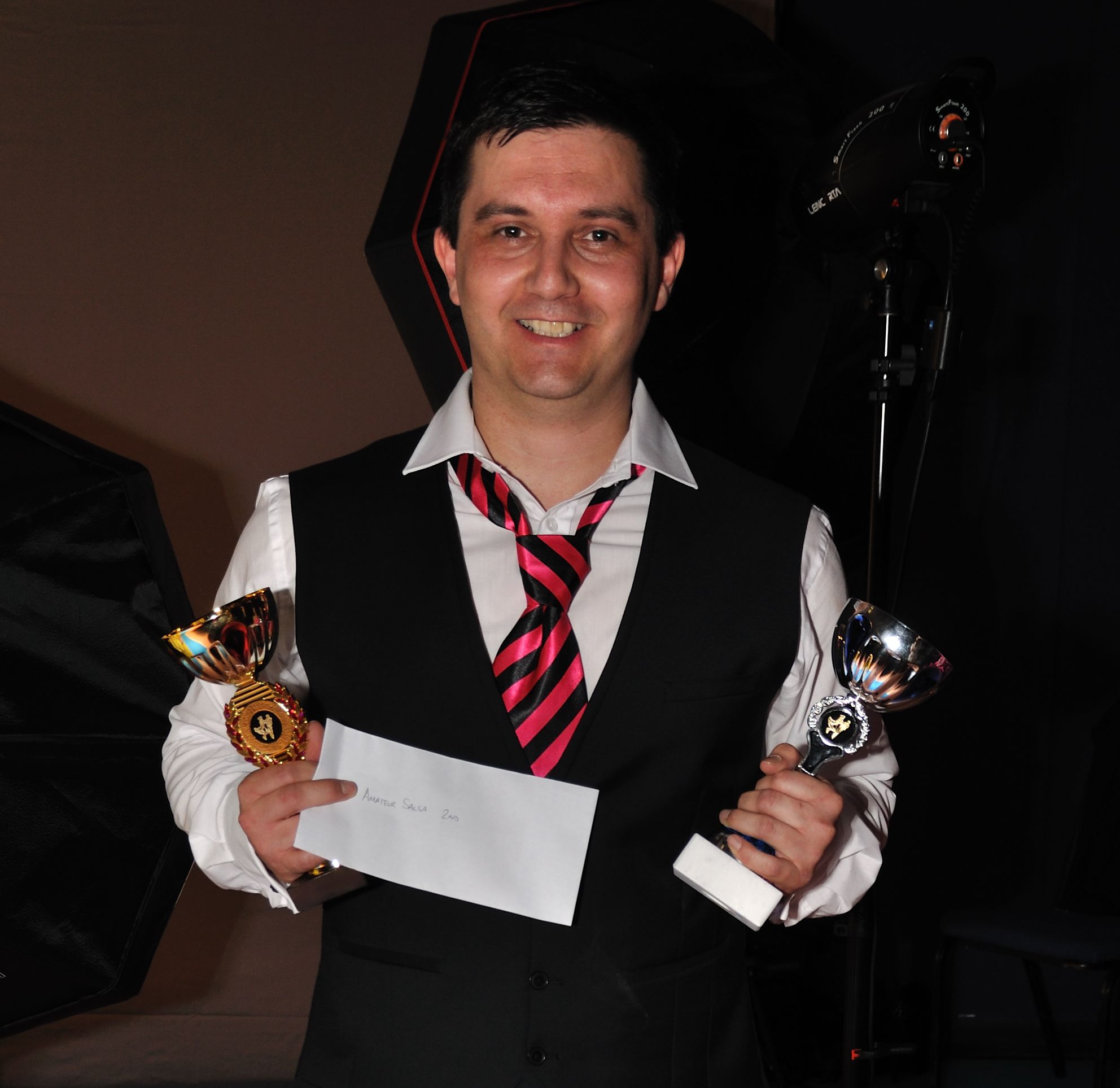 No one can prepare social salsa dancer to become rising star champion and to be 2nd in British salsa championship (amateur level) with only 5 weeks preparation. You are the best...

ömer Jakup - Dancer who we prepared for Competition
---
Fantastic Duo! Great teachers - clear, precise and patient! Very friendly, helpful and approachable. Willing to go that extra mile to help you progress. A couple of years ago they helped me to organise a "Latin Evening" to help fundraise for my son's RUGBY TOUR to New Zealand! They managed to get the hardened Rugby parents onto the dance floor and even managed to persuade reluctant 16/17 yr old boys to dance as well! (Kristina's sexy costume may have had something to do with this!!!") ! We raised a lot of money and photos of their performance are now in the archives of the school!! Their dancing is outstanding - exciting and lyrical and I don't know how Kristina manages to do those fast turns over and over again without getting dizzy!

Caroline Daniels - Salsa Student - from our class in Epsom